Email Strategy and Copywriting for eCommerce Brands
Harness the power of emails
Delight your customers | Maximize your profits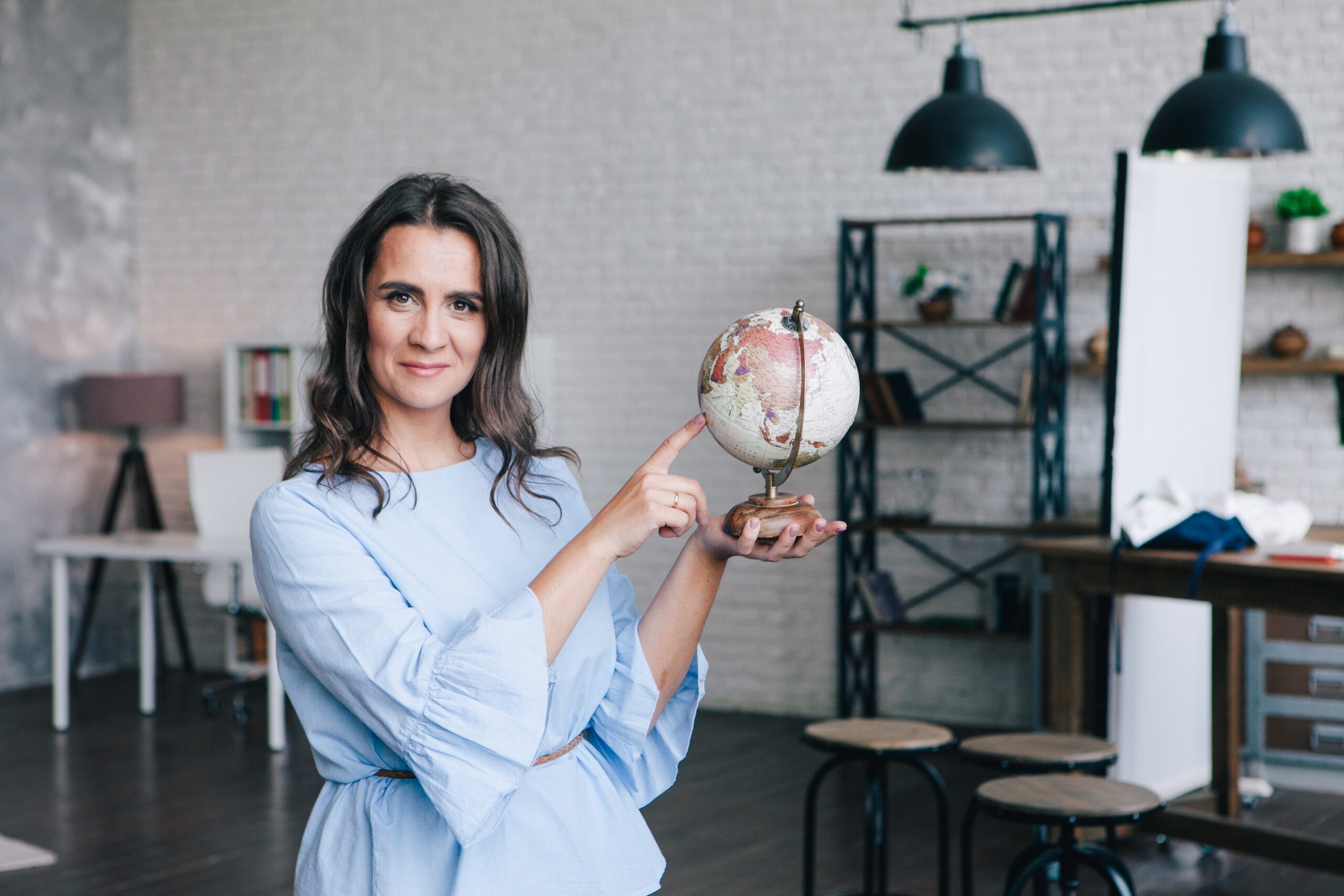 Email is not dead. Quite the opposite.
Email works to your advantage when done right.
Highly personalized email experiences that meet the needs of your customers and prospects can directly maximize your profits.
Email is not a magic bullet. Yet, it can do magic when crafted well and used strategically. 
Did you know that:
For every $1 you spend on email marketing, you can expect an average return of $42 

Up to 35% of total eCommerce revenue should come from email marketing

8 out of every 10 website visitors don't complete their purchase. That's 80% of orders abandoned worldwide, resulting in $18 billion in lost eCommerce sales because of cart abandonment

Abandoned cart emails can help recover the sale up to 14% of the time because shoppers open and act on these emails more than others

. 
Imagine increasing your sales
WITHOUT having to offer massive discounts all year long

WITHOUT spending a fortune on client acquisition, and

WITHOUT having to spam your customers with too many emails.
What if your emails
Emphasized the perceived value of your products so your customers are happy to pay full price?

Built long-term relationships with your customers that made them feel taken care of and happy to return again and again?

Respected the needs, wants, and boundaries of the person on the other side of the screen? 
When we work together, that's exactly what we create.
Here are two ways we can work together
Option 1: Quick-Scan (Email Sequence Audit) 
What you get:
I review

3-7 emails

in one of your email sequences (Welcome, Abandoned Cart, Post-Purchase, or Win-Back Sequence). 

I share my thoughts on what is working, what is not working well, and how to improve the email experience for your subscribers. You receive these details in an Audit Report (Google Doc).

In a 30-min live call with me, I walk you through my findings and offer recommendations on the next steps.
Process: 
You book the date in my calendar.

You sign the contract and pay the invoice in full.

Within 24 hours, you send me the following:

Guest access to your emails in the ESP or screenshots of complete emails, including subject and preview lines and the time/dates they were sent

Your email statistics (open rates, click rates, purchase rates)

I conduct the audit on the agreed date

I then send you the audit report

One hour later, we hop on a 30-min live call to discuss my findings and proposed solutions.
Turnaround time: 1 day
Investment: US$397
This works best for: eCommerce brands who need a fresh, unbiased perspective and quick-to-implement solutions to improve their money-making emails. 
My promise: If I don't find anything to improve, you get your money back. 
Option 2: Email Strategy and Copywriting VIP week
What you get:
In one week, I research, map out the strategy, and write the copy for one email sequence with the potential to transform your business.  This includes:
Email Sequence Map

Storyboard

Email sequence copy (for as many emails as necessary to reach our goal)
 Think: 
A sales-driven

Welcome email sequence

that takes your first-time website visitors by the hand, shows them the delights you've got in store, gracefully takes them to check-out, and makes them look forward to hearing from you again.
Well-crafted welcome emails can generate up to 320% more revenue per email than other promotional emails. They're the foundation for building close, trusting relationships with your best customers – the ones who love your products and service, who buy often, who go for the high-ticket or high-margin products, and who can't wait for your new arrivals and offers. And yes, the ones who don't (or rarely) ask for a refund or make returns. Your clients are happy, and so are you.
An

Abandoned cart email sequence

that gently, yet persuasively, convinces your customers to get off the fence and complete their purchase. These dopamine-infusing emails can recover up to 14% of uncompleted sales. 
A

Post-purchase email sequence

that will educate and nurture your customers by overcoming buyer remorse and reassuring your customers they made the right choice by keeping them updated on when they will receive their goods and how to use them properly. When your customers feel well taken care of, they want to buy from you again, tell all their friends about you, and are eager to leave 5-star reviews. 

A

Win-back email sequence

that will channel some excitement to one-time buyers or customers who haven't bought from you in a while (3/6/12 months), and help them realize that they don't want to put off buying from you any longer. 
Process: 
1. You book a free 30-minute VIP Strategy Call (via Zoom) in my calendar (link to calendar), so we can discuss your requirements, and I can understand if I can help you achieve one specific outcome. Our chat also allows us to figure out if we are a good match for this project.
2. If we agree to work together, you sign the contract and pay the invoice in full.
3. You book a 60-min briefing call (Zoom) in my calendar.
4. At least 24 hours before our briefing call, you send me the following:
– Completed briefing questionnaire (this information is essential for my work; it might take you about an hour to fill it out)
– Guest access to your emails in the ESP or screenshots of complete emails, including subject and preview lines and the time/dates they were sent
– Your email statistics (open rates, click rates, purchase rates)
– Voice of customer research i.e. customer interviews, surveys, online customer reviews, live chats, and social media comments (if available)
5. On the selected date, we get on a briefing call (max. 60 minutes) where I ask you questions and clarify any issues to make sure I have all the pieces that will make your emails perform better.
6. I start your project on a Tuesday and work on it for a week
7. On the following Tuesday, I deliver your email strategy and copy (Google Doc) together with a Loom video walk-through.
8. A week after delivering your project, we have a 30-min Q&A call via Zoom to answer any of your questions.
Turnaround time: 1 week
Investment: $1497
This works best for: eCommerce brands that want emails done right from the get-go, with sequences that will pay dividends for years to come by increasing their average order value (AOV) and customer lifetime value (CLV).  To get the most value out of this service, it's recommended that you already have 5,000+ subscribers on your list. You can start with 0 subscribers and set up your emails properly from the start, but they will take longer to be as effective because of the lack of subscribers.
Hi, I'm Irina, an email strategist and copywriter,  and a mom of 5 young children based in Ukraine.
 For nearly five years I've been the go-to copywriter for SEO-optimized, high-converting Amazon listings. I have created over 1,000 unique product descriptions across all categories and most Amazon marketplaces in 5 languages. I've also been an active seller,  which means I have real-world experience selling FBA products on Amazon.
I love eCommerce, but I always missed the direct communication and close relationship with the customers.  That's why I decided to shift my focus to email strategy and copywriting for eCommerce brands.
After completing eCommerce Email Bootcamp with Samar Owais – one of the top email conversion strategists in the world – I was ready to launch my new business. But then war started in Ukraine. My family and I managed to relocate to Moldova until it was safe for us to return.
Now I can finally help eCommerce brands leverage the power of their emails.
Why trust me:
In addition to my hands-on eCommerce experience as an Amazon seller, I've completed some of the world's best copywriting training, including
Copywrite Matters

Copywriting Master Class

with Belinda Weaver

eCommerce Email Bootcamp

with Samar Owais 

10xEmails

Copy School by CopyHackers

Write Like Anyone

Brand Voice Training with Justin Blackman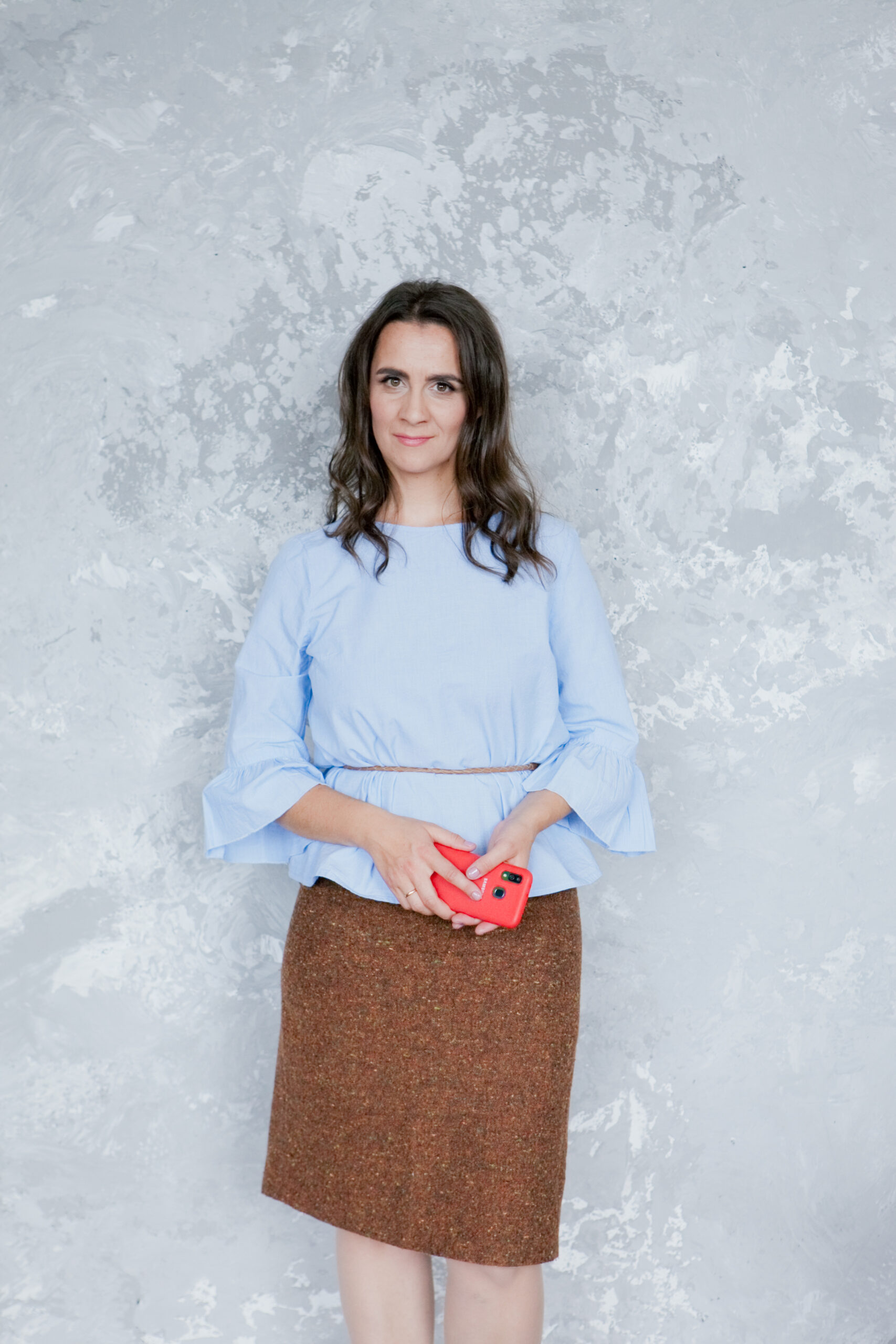 Before we start: 
You need to have at least 5,000 subscribers to notice a significant improvement when you start using a new or updated email sequence. If you start with 0 subscribers, you get the opportunity to set up the emails properly from the get-go, which means that you invest in acquiring loyal repeat customers from the very first day they get on your email list.

I do email strategy and copy

ONLY.

This means you may need to arrange support with designing your emails, adding them to your ESP, and setting up the automation. 
Have a question? Want more info?